Meet our leadership
Say hello to the leadership team at Calvary Church. Got questions for the lead team at Calvary? Contact us by clicking here.
Daniel Sweet - Lead Pastor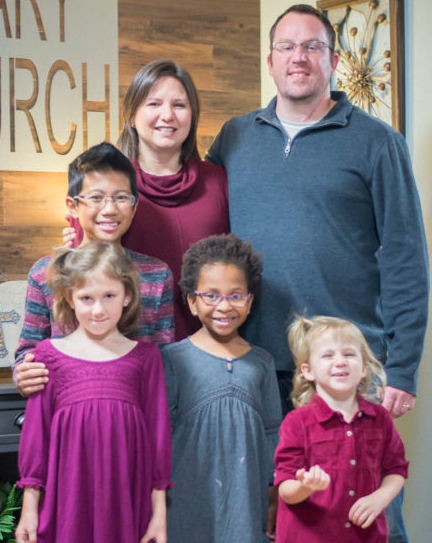 "but God shows his love for us in that while we were still sinners,
Christ died for us."
(Romans 5:8)

---
Daniel Sweet has served as pastor since September of 2012. Previously, he has served in Woodward, Pryor, & Catoosa, OK. He has been married to his wife Jamie since 2002, and they have four children. Lukas, Karis, Selah, & Zoe. Daniel & Jamie adopted Luke when he was 10 months old from Vietnam. Karis was born in Tulsa and they adopted her as a newborn. They affectionately refer to Selah & Zoe as the "homegrown kiddos." Daniel is a graduate of Hillsdale Free Will Baptist College in Moore, OK. He also holds a MAR in Biblical Studies & a MDiv in Theology from Liberty Baptist Theological Seminary. In his spare time Daniel enjoys playing NCAA Football on his PlayStation, free style rapping, skydiving, MMA fighting, doing one-handed pushups, saving the planet, solving equations for NASA, building time machines, and a host of other activities.
Originally, Daniel is from Tulsa, OK.
Email: daniel@calvarychurch.tv
Adrian Holland- Student Pastor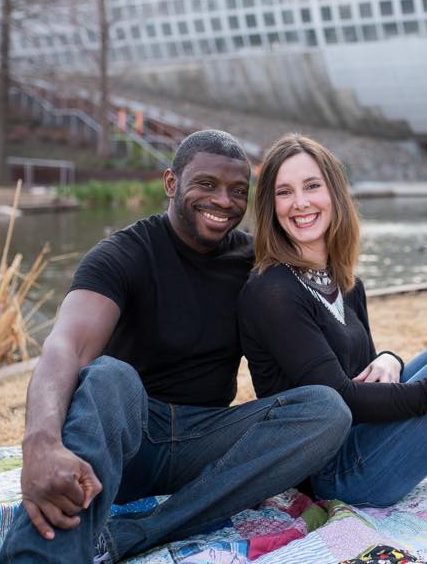 "Count it all joy, my brothers, when you meet trials of various kinds, for you know that the testing of your faith produces steadfastness. And let steadfastness have its full effect, that you may be perfect and complete, lacking in nothing. If any of you lacks wisdom, let him ask God, who gives generously to all without reproach, and it will be given him. But let him ask in faith, with no doubting,
for the one who doubts is like a wave of the sea that is driven and tossed by the wind.
For that person must not suppose that he will receive anything from the Lord;
he is a double-minded man, unstable in all his ways."
(James 1:2-8)
---
Many people often ask… Who is Adrian Holland? This is a question that has perplexed and confounded many philosophers and sages all throughout time. Many have searched in an attempt to understand the vast complexities and depths of this man's soul. And… at the end of the day people walk away saying the same thing. "Man. I love that guy." To most Adrain is a wanderer, journeying through life's ebb and flows with tenacity and courage. We simply call him Adrian… our student pastor. He's the life of the party. He loves Jesus. He loves his wife Cara. He loves his calling.
Originally, Adrian is from Tulsa, OK.
Email: adrian@calvarychurch.tv
Tana Bray- Children's Pastor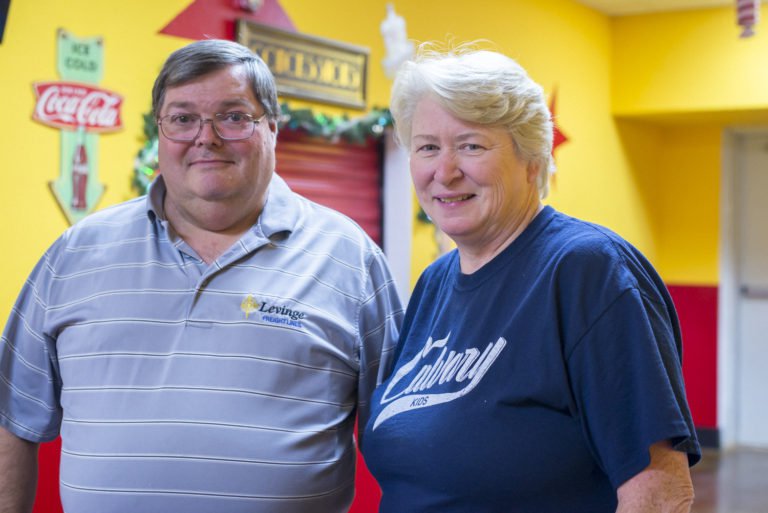 "Trust in the LORD with all your heart, and do not lean on your own understanding.
In all your ways acknowledge him, and he will make straight your paths."
(Proverbs 3:5-6)
---
Tana Bray has been a member of Calvary for 31 years. She has worked in children's ministry for 30 of hose years and has served as our Awana Commander for 10 years. Tana married Robert in 1984 and has raised all 4 of her children here, Rachelle, Heather, Holly, and Adam. As adults they still attend this church with their spouses, Chuckie and Wes, and Tana's 4 grandchildren, Holden, Emma, Brayden, and Chloe. Tana graduated from Hillsdale FWB Bible College in 1986 with a Major in Theology, and a Minor in Christian Education and Missions. Tana is not only our Children's Director; she also has a home daycare which she has ran for the last 26 years. In Tana's spare time she enjoys attending extracurricular activities that the children in our Church are involved in and spending lots of time with her grandbabies.
Originally, Tana is from Owasso, OK
Email: tana@calvarychurch.tv
Sayra Goodman- Worship Pastor